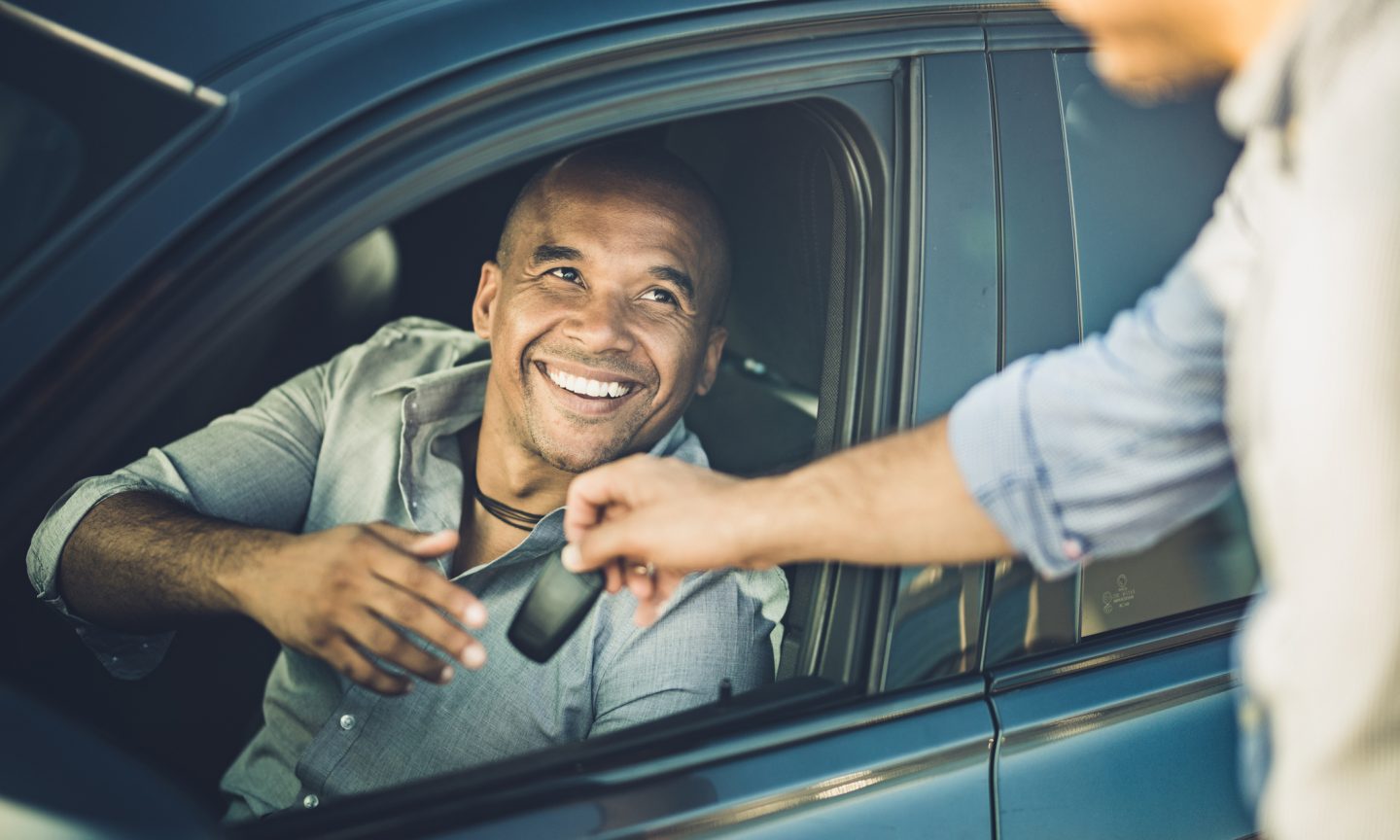 If your company relies on one or more vehicles, a business auto loan can be an affordable way to buy a car, van or truck — or refinance one you already own to save money.
Business and commercial auto loans come with built-in collateral: the vehicle itself. That means they may cost less or be easier to qualify for than other loans, and depending on the lender, you may not have to provide a personal guarantee to secure the debt.
You can use other small-business loans to finance a vehicle, so compare options to find the best fit for you. Here are lenders that offer business auto loans and how to decide if one makes sense for you.
Banks that offer business auto loans
Small-business bank loans typically have the lowest rates. If you already have a business account with a bank, see what rate it will offer you on a business auto loan.
1. Bank of America Business Advantage Auto Loan
Best for: Business owners who want time to shop around for a vehicle.
Annual percentage rates, or APRs, for Bank of America Business Advantage Auto Loans start at 2.99%. Loan amounts range from $10,000 to $100,000 and can be used to purchase or refinance cars, vans or light trucks.
If you haven't found the right vehicle yet, Bank of America locks in your business auto loan rate offer for 30 days. This gives you time to shop around before you commit to a loan.
2. Ally Bank Business Auto Loan
Best for: Flexible auto leases and no personal guarantees.
Ally Bank offers multiple business auto funding options, including specific loans for heavy-duty trucks and vehicle modifications, like adding towing equipment.
If you're looking for a traditional vehicle like a passenger car, you can buy or lease through Ally. Leases can be open- or closed-ended. This choice will determine how much you pay at the end of the lease, giving you some flexibility with future costs.
If you can qualify, Ally offers business-name-only financing. That means you may not be held personally responsible for the auto loan in instances of nonpayment.
3. Wells Fargo Equipment Express Loan
Best for: Low-cost loans.
Wells Fargo has temporarily suspended its Equipment Express Loan program to focus on Paycheck Protection Program loans.
The Equipment Express Loan typically lets you finance or refinance passenger vehicles — as well as trucks and trailers — from $10,000 to $100,000, with fixed rates starting at 4.50%. If you need a heavy-duty vehicle, Wells Fargo offers a separate commercial truck loan program.
Wells Fargo does not charge documentation fees for its Equipment Express Loan, but look at APRs when comparing business loan rates. These include interest and fees, so you can tell which business auto loan is the least expensive overall.
4. Capital One Business Auto Loan
Best for: Businesses older than two years.
Capital One business auto loans offer funding starting at $10,000. Its repayment terms last up to five years. That's less than other bank auto loans; Bank of America and Wells Fargo each offer 72-month terms. However, NerdWallet recommends avoiding car loans longer than 60 months.
You must have or open a business checking account with Capital One to qualify for its business auto loans. You must also have been in business for at least two years. Other lenders may require less time in business for auto loans.
5. Chase Business Auto Loan
Best for: Existing Chase customers.
Chase offers sparse details on its business auto loans. Used and new commercial vehicles qualify, and you can use loans for financing or refinancing eligible costs.
Commercial auto loans from alternative lenders
Alternative lenders are nonbank financing options. These lenders may charge more, but their vehicle loans can make sense if you can't qualify with a bank or need money quickly.
1. Balboa Capital
Best for: Same-day funding for commercial trucks.
Balboa Capital is an alternative lender that specializes in equipment financing. It offers commercial truck loans of up to $250,000 for vans, flatbeds and other vehicles.
Many alternative lenders provide faster funding than banks, and Balboa is no exception. The lender says it can provide same-day financing, letting you hit the road in a hurry.
To qualify, you'll need one year in business and at least $100,000 in annual revenue. All credit scores are considered, making Balboa a potential option if your credit is less than perfect.
2. Crest Capital
Best for: Hard-to-finance trucks or specialty vehicles.
Crest Capital is an alternative lender that offers business auto loans of up to $1 million. Crest is a good choice if the vehicle you want to buy or lease won't qualify for traditional funding.
For example, lenders often have strict criteria around a vehicle's mileage or age and may approve purchases from certain dealers only. Crest has no such restrictions; it considers most new or used trucks, vans or specialty vehicles like limos, including those sold by private parties.
3. National Funding
Best for: Startups or borrowers with bad credit.
National Funding is an alternative lender with commercial vehicle financing and leasing of up to $150,000. Its eligibility criteria are less strict than other business auto loan providers, allowing more business owners to potentially qualify.
For example, National Funding may be a fit for startup financing as it requires only six months in business. Credit requirements are also more lenient than other lenders — its minimum FICO score is 575 — making National Funding a good choice for bad credit small-business loans.
What is a business auto loan?
A business auto loan — sometimes called a commercial auto loan — is financing you can use to buy a vehicle for your company. These loans typically cover cars, vans and some trucks. You'll likely need an equipment loan or commercial truck loan for a heavy-duty vehicle.
Business auto loans are similar to personal auto loans: You get money to buy a car and repay that amount plus interest over a set term. But there are some notable differences:
The vehicle is for business purposes. Small-business owners' personal and professional lives often blur, but business auto loans are meant for company use. When you apply, the lender will likely ask how you'll use the vehicle and you may need to provide documentation like a business plan or company financial statements.

The vehicle can be in your business's name. For qualified borrowers, some lenders will let you put a business auto loan in your company's name only. This can protect your personal credit or assets should your business be unable to repay the debt. In other instances, you'll need to provide a personal guarantee for the loan as collateral.

Potential tax deductions are available. If you buy or lease a business vehicle, you can deduct its ownership and operation costs. Owners can also deduct a car's depreciation. There are multiple ways to do this; section 179 of the tax code allows the entire deduction all at once, though that amount varies based on factors like vehicle type.
How to get a business auto loan
Find the right vehicle. This means not only the type of vehicle that fits your business's needs, but also one a lender will approve. For example, if you want to finance a used car, many lenders will have specific mileage limits and won't approve a vehicle that's more than five years old due to the depreciation.

Compare offers. If your company has a relationship with a financial institution, it can make sense to see if it offers business auto loans. But as with other types of business loans, you may pay less by shopping around. Look at a lender's APR and details like how much you can finance. If it's less than 100% of the vehicle's total cost — don't forget expenses like taxes and registration — you'll need more cash on hand.

Apply with a lender. Lenders will have different application procedures. The process may be time-consuming and require paperwork like a business license, business tax ID and information about all the business's owners. If you're in a rush, alternative lenders may offer a more streamlined application process, but also more expensive loans.
Should you buy or lease a car for your business?
Lenders may offer business auto leases and loans. Consider a loan if you want to own the vehicle outright in the long run. But a business auto lease may make sense if:
You need to free up cash flow. If you're worried about fitting a car's costs into your operating budget, auto lease payments are often lower than loan payments. You may also be able to spread the sales tax over the repayment term, depending on where you live. But you could pay more in insurance for a lease, as well as overall.

You don't want to be stuck with a car. If having the latest car model is important to your business, a lease gives you the opportunity to switch to a new car at the end of your term. You also have options to get out of a car lease — like swapping it for a new one — if the vehicle doesn't end up fitting your company's needs.

You know how you'll use the car. Your lease agreement will dictate what you can do with the vehicle, both in terms of how many miles you can drive and whether you do simple modifications, like wrap the outside. If you plan to substantially upfit the car, or run it into the ground, buying may be the better option.
Business auto loan alternatives
In addition to a business auto lease, other alternatives to business auto loans include:
Small-business loans. You could use funds from a term loan, SBA loan or business line of credit to finance a company car. But tying up other available working capital like this in a vehicle may not make sense depending on your business's other needs.

Consumer auto loan. If you can't qualify for a business auto loan or your vehicle will be driven more for personal use, consider a consumer auto loan. This won't come with benefits like building business credit, but personal auto loans are widely available, even if you have bad credit.

Personal business loan. You can typically use the proceeds from a personal business loan on whatever your company needs — including vehicles. But these loans will likely be more expensive than any other business auto loan option, making them a last resort for financing a vehicle purchase.
Source: nerdwallet.com