During harsh winter weather in February, nationwide sales of single-family homes fell to their lowest in nine months. So reports Reuters.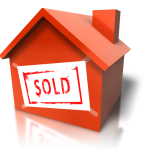 New home sales tumbled 18.2% to a seasonally adjusted annual rate of 775,000 units in the month, according to the Commerce Department.
Experts said a record jump in lumber costs and rising mortgage rates could slow housing sales in 2021.
Read the full article from Reuters. 
Source: themortgageleader.com